Josh Aleman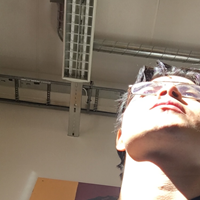 Stockholm
Hej!:)

Jag brukar ta hand om mina grannars hundar/katter, men nu jag skulle vilja börja i Hittahundvakt.se, det låter intressant.

Jag är en ansvarig kille som kommer från Mallorca (Spanien), är sportintresserad och distansstudent i Stockholm.

Om du har några speciella behov med ditt husdjur jag tar det mycket på allvar, du kan skriva på papper eller skicka ett sms de uppgifter som du vill att jag skulle göra med ditt husdjur.

***Jag har erfarenhet:))
Mitt nummer: 070 477 79 07

Mvh Josh
//
I usually take care of my neighbors dogs/cats and they pay me, but now I would like to start on this site, it sounds interesting.

I'm a responsible guy and, it's obvious, I like pets (dogs, cats...)
I'm from Mallorca (Spain) and I'm a sports interested Spanish guy and DISTANCE STUDENT living in Stockholm, so.. I CAN TAKE CARE OF YOUR PETS ANYWHERE, EVERY DAY OF THE WEEK, AT HOME, GIVE THEM SOME FOOD, PLAY OR WALK WITH THEM.

If you have any special needs with your pet I take it very seriously, and I can even go to the vet or dog hairdresser with your pet, you can write on paper or send a SMS all the information that you specifically want the hairdresser or veterinarian to do with your pet.

Greetings, Josh.
Thanks!
Betyg och kommentarer
0
Inga betyg ännu...